MSU students from Africa teach local kids about culture during overnight visit at zoo
Back to News
Several Michigan State University students spent the final weekend before classes started with a group of Girl Scouts at Binder Park Zoo for a program titled "Traditions of Africa." With input from African students, the MSU African Studies Center collaborated with Binder Park Zoo staff to develop the unique overnight safari program that taught young children about the culture and conservation efforts in Africa.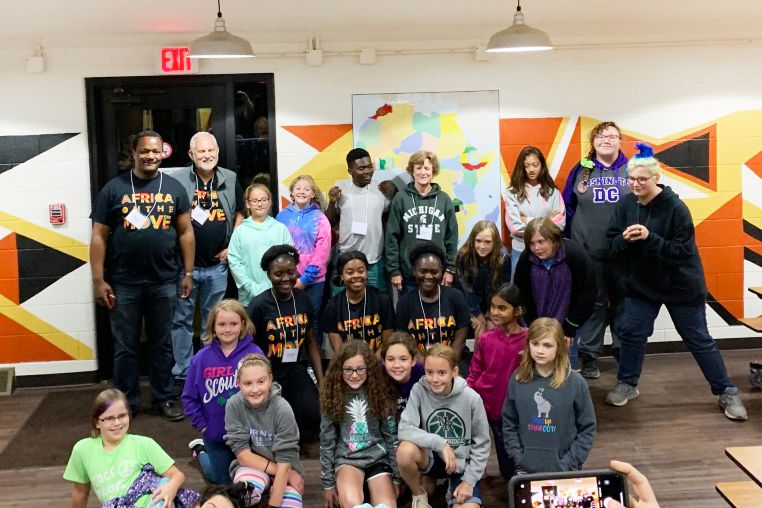 "It's important that there be greater knowledge about Africa, which has historically been misunderstood," said Isaac Kalumbu, assistant director and outreach coordinator at the MSU African Studies Center. Of course, it wouldn't be a zoo adventure without animals. There were plenty of smiles as the children got up close and personal with some of the wildlife at the zoo. But a key component of the program curriculum was also teaching participants that Africa isn't just animals and open savannas. "The African Studies Center's partnership with Binder Park Zoo helps place animals in the context of their existence in a broader environment," Kalumbu said.
"It's important that there be greater knowledge about Africa, which has historically been misunderstood."- Issac Kalumbu
The weekend adventure provided a hands-on opportunity for children and their parents to explore many other aspects of African culture, including authentic African food and storytelling by the campfire.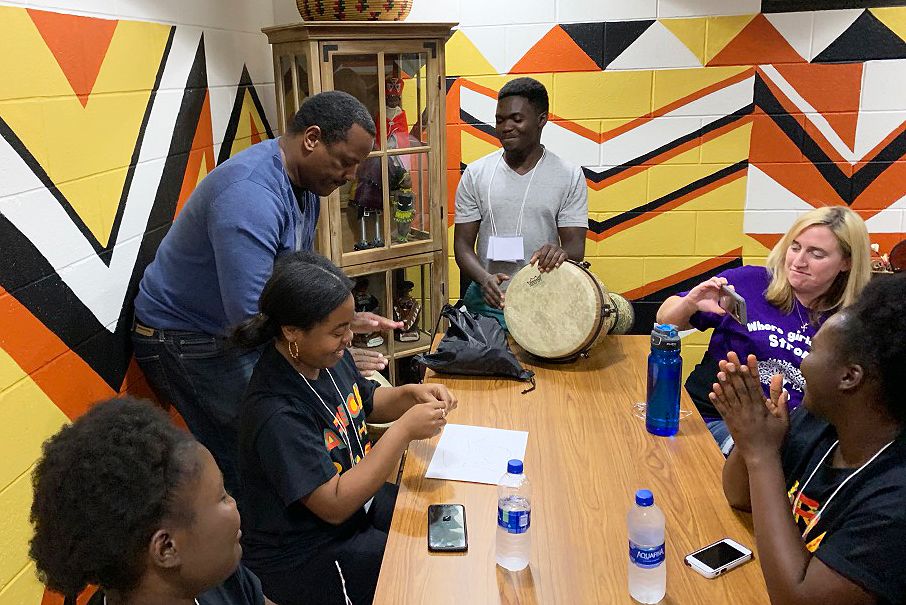 Luyando Mutale Katenda, a senior from Zambia, said he was excited to participate in the program. "We all have stories and those stories are going to be shared," he said. In addition to storytelling, the MSU students engaged in songs, games and arts and crafts with the scouts. "Our presentations also showcased how animal characters are used in African storytelling, songs, poetry and proverbs, and how these folkloric forms are used for teaching the moral and philosophical values of a people," Kalumbu added. MSU students said they enjoyed the experience because it was a chance for them to engage with kids on key issues and to teach them to respect all cultures. "[This experience] allows them to grow up with that mindset to respect their environment," Katenda said.