First-gen student has amazing experience in Mexico
This experience has given me more confidence in myself and helped me conquer limits I didn't know I set for myself.
Back to News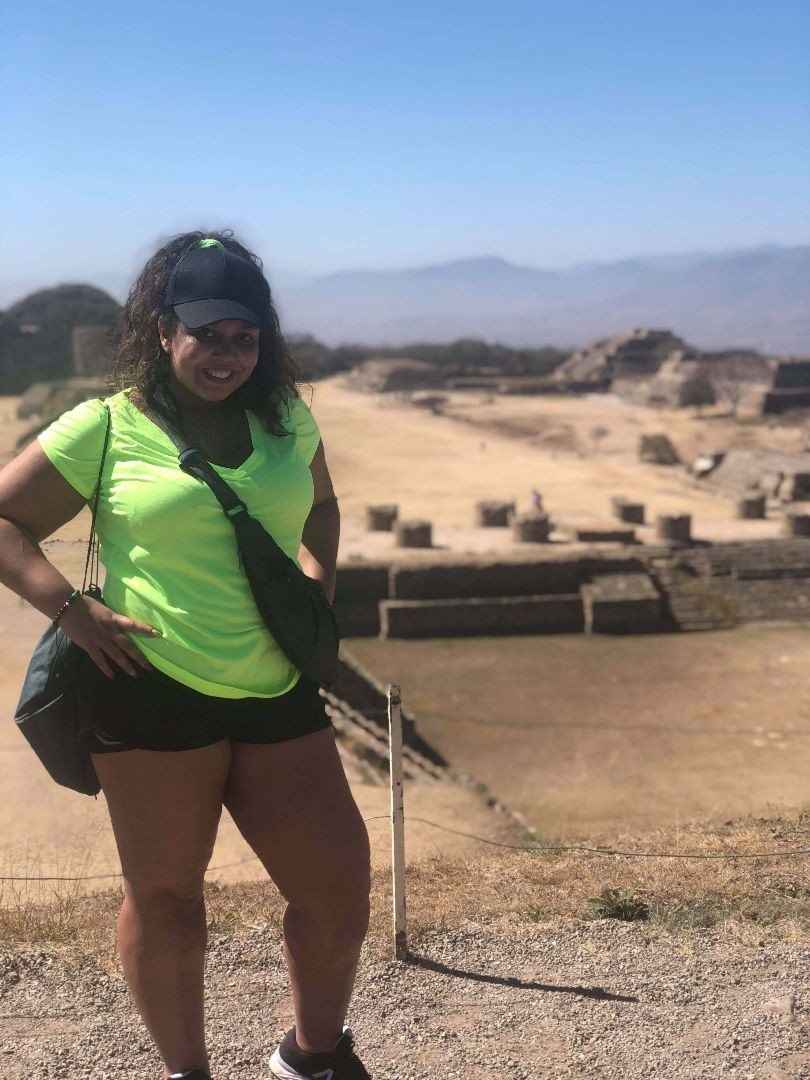 During my time in Oaxaca, I learned things about myself that I didn't know previously. Before the program, I started to realize that the major I have been working on for years is not for me. This was very scary because everything I knew and planned began to diminish in thin air. The only thing I knew is that I wanted to help people, but I didn't know what I wanted to do which brought me great anxiety. During my time in Oaxaca I realized I had a passion for working with kids and through my experiences of having deep meaningful conversations with the kids at my agency. From this experience, I have decided to pursue a career in social work.
At first it was hard navigating in the city without knowing how to speak Spanish because I had never been in a place where English wasn't the first language. At my agency, though there were Spanish speakers within my group, many of the children we primarily worked with were deaf creating another communication barrier. This made me think of people in communities that may struggle with communication barriers and after hearing this from the perspective of the students at my agency it made me realize the importance of communication. After this program I plan to learn Spanish, and hopefully sign language as well. After consistently bugging my friends on how to pronounce or say words I was able to have small interactions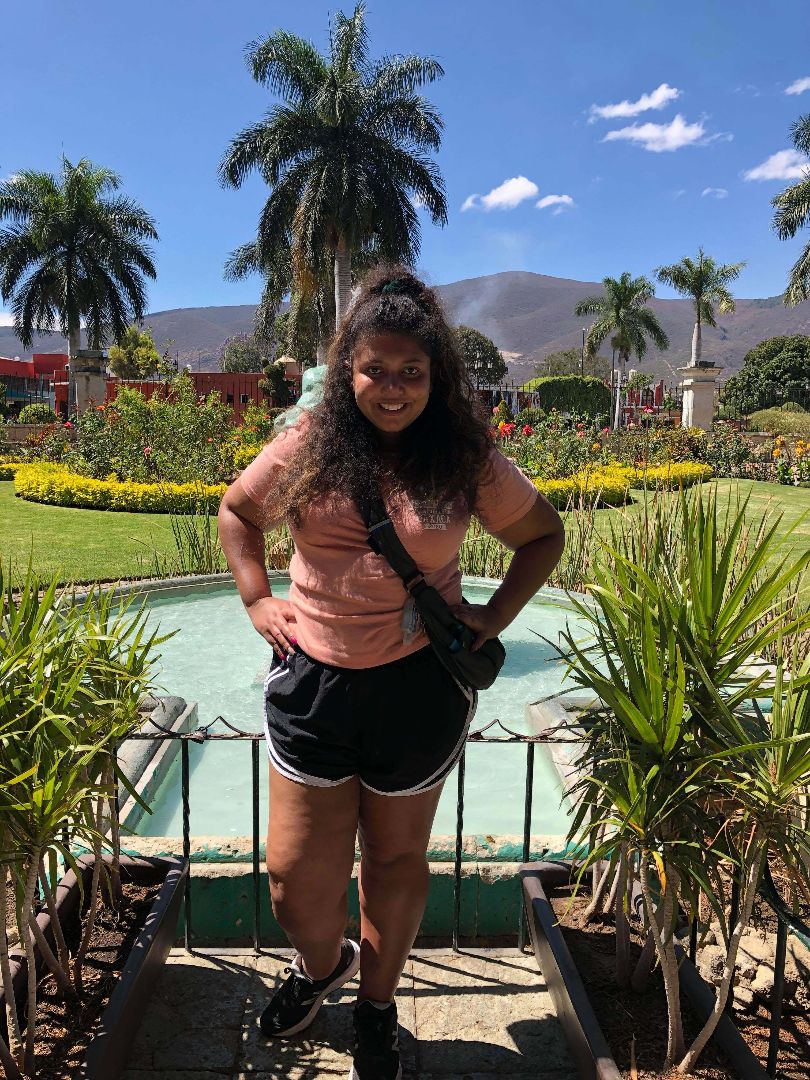 with locals in the market. Though it was easy to tell it wasn't my first language, some were surprised I tried and had encouraging words to keep learning. Though I couldn't speak the language I slowly started to pick up on some words helping to understand what was being said without a translator. I believe if I stayed longer I would have been able to pick up more of the language.
One myth I was able to bust on my first study abroad is that studying abroad is not affordable. This is a myth, if one plans correctly with a budget one can make this happen. I am a first-generation student and I believed this myth for a long time as well. After going to the Education Abroad Expo, I was able to receive information on how to properly budget for my program as well as receive information on scholarships and other ways to help fund this opportunity. I feel this is relatable because many of my first-generation friends were skeptical about abroad programs due to financial issues. This is sadly a normal myth people believe which is causing them to miss out on amazing opportunities.
This experience I have to say was one of the best experiences of my life and I wouldn't change it for the world. It changed so many of my personal views and made me want to explore more cultures/places. Outside of my grandfather, no one in my family has left the country outside of visiting Canada. With my brother only a couple years from his high school graduation I hope this gives him the confidence to explore places outside of his comfort zone. As a student with a chronic health condition, I never thought that I would travel to a place that isn't just a simple flight away or road trip away. This experience has given me more confidence in myself and helped me conquer limits I didn't know I set for myself. I wish I had taken this opportunity a long time ago because this was one of the best experiences in my life and I am so grateful for the study abroad office and the donors that made this happen. I cannot say thank you enough.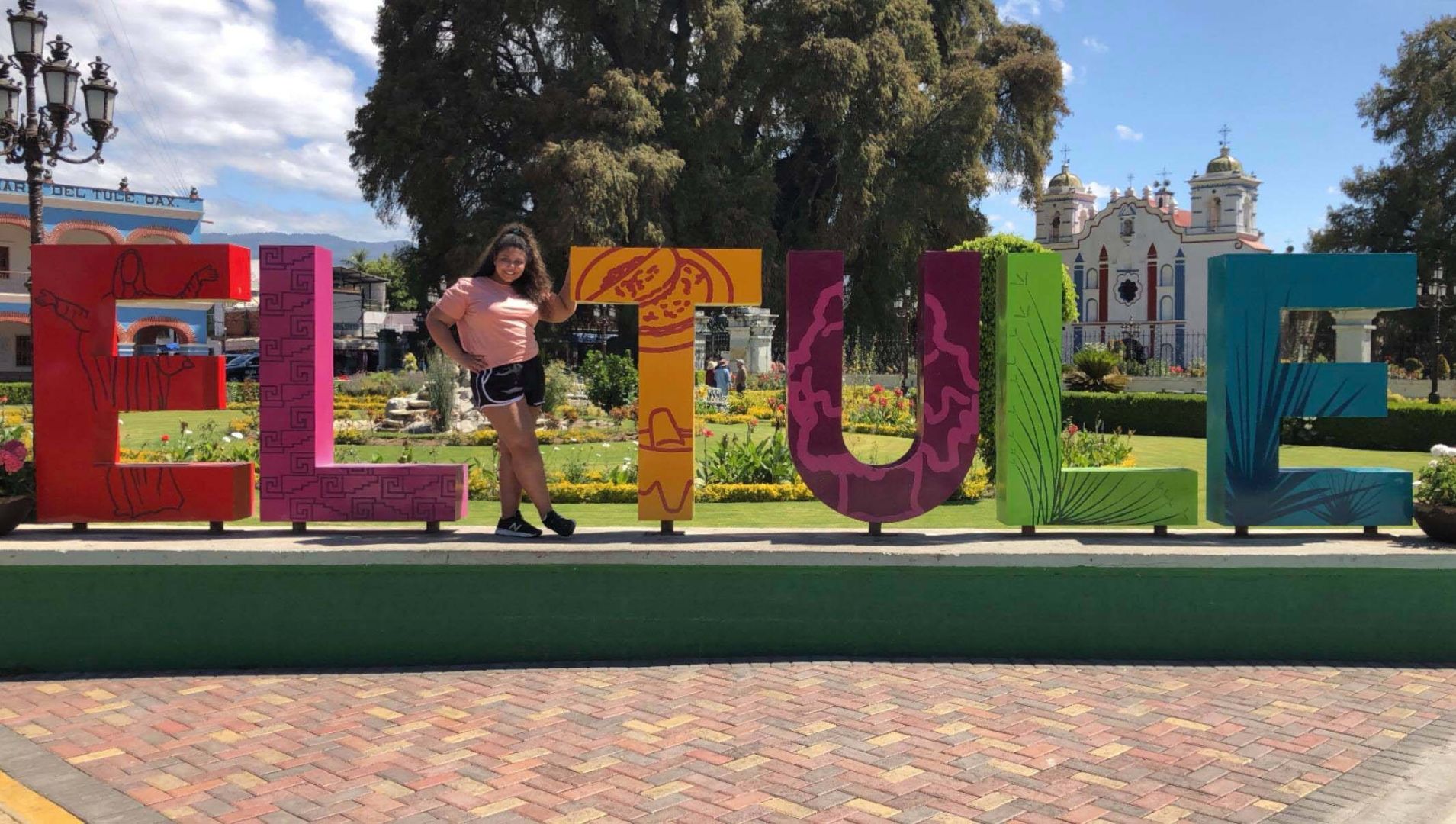 Name: Arianna Pittenger
Status: Senior
Majors: Human Biology, Sociology, Women's Studies, and Global & International Studies
Hometown: Flint, Michigan
Program: International Engagement in Oaxaca, Mexico