Globalizing education through teaching, research, and mentorship
Lynn Paine receives the 2020 Ralph H. Smuckler Award for Advancing International Studies and Programs at MSU
This spotlight is part of a series celebrating the 2020 international award recipients. Learn more about all of this year's awardees on our International Awards page.
Lynn Paine has served in many roles at Michigan State University, but through them all she has been an energetic advocate for the role of internationalization in education.
Paine is this year's recipient of the Ralph H. Smuckler Award for Advancing International Studies and Programs at MSU. This award recognizes a senior faculty or academic staff member for their significant and lasting impact on the advancement of international scholarship, teaching, and public service at MSU.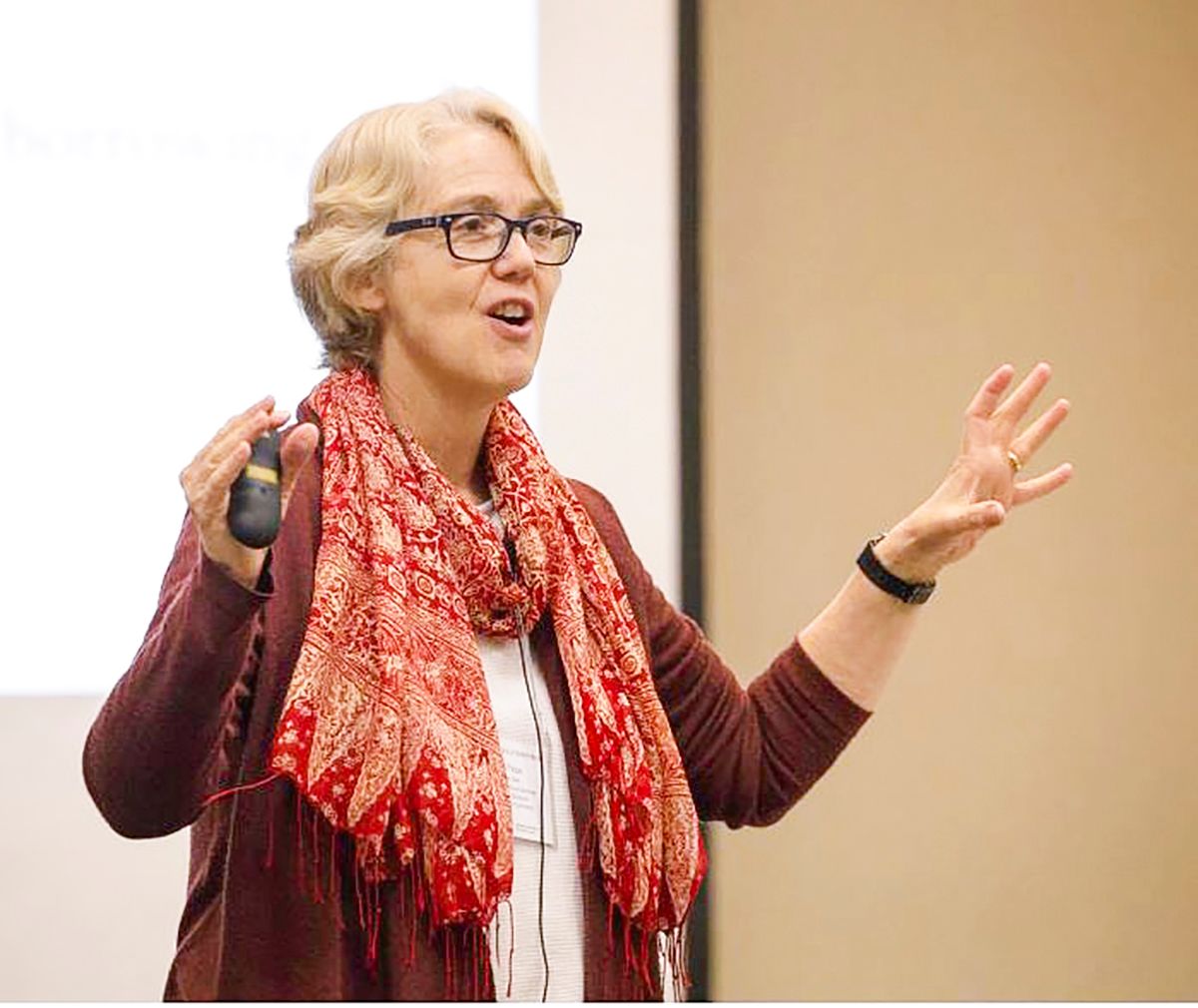 With more than three decades of international scholarship and leadership experience at MSU, Paine has had a significant impact in the Department of Teacher Education and the College of Education as a whole. She is a leader in reimagining teacher education, K-12 instruction, and the evolving role of education in an increasingly globalized society.
"Her internationally-oriented contributions span the full spectrum of academic activities, from teaching to research, and from outreach to administration," says Siddharth Chandra, director of the Asian Studies Center.
That description is no overstatement. Among her many roles at the university, Paine serves as the associate dean for International Studies in Education, Professor of Teacher Education, the director of the Chinese Certification Program, and a core faculty member for the Asian Studies Center and Center for Gender in a Global Context.
"The College of Education's vision of 'global' as central to—not separate from—the work, study, and improvement of education drew me to MSU," says Paine. It continues to be a vital piece of her work at the university.
That vision is also realized through the Confucius Institute at MSU (CI-MSU), of which Paine serves as director. CI-MSU offers programs and services to meet the rising demand for high quality Chinese language education in the US, in particular for Chinese language learning in K-12 schools and professional development of K-12 teachers of Chinese.
Because Confucius Institutes receive some of their funding from the Chinese government, "Confucius Institutes have come under increasing scrutiny both nationwide and at MSU," says Chandra. Paine has successfully advocated for the continuation of CI-MSU based on the educational benefit to Michigan and to global understanding for students to have earlier and higher quality opportunities to learn Chinese. "She has handled this delicate issue with the utmost tact and sensitivity," says Chandra.
Paine is also the director of the Office of International Studies in Education (OISE). Housed in the College of Education, OISE promotes understanding of K-12 and post-secondary institutions, policies, practices, and cultures in diverse educational contexts around the globe.
"Our ability to understand each other and to work together for a different, more equitable and sustainable future is at the heart of what any university's mission should be." - Lynn Paine
"Dr. Paine's research on teacher induction and mentorship of novice teachers in China ultimately challenged established views of effective teacher mentoring in the US," explains Margo Glew, coordinator of global initiatives and coordinator of the Global Educators Cohort Program (GECP) in the College of Education. Glew nominated Paine for the award.
Paine was a founding member of GECP working alongside the lead architect, Margo Glew. GECP is a global education specialization track in the teacher preparation program, the only one of its kind in the US.
Throughout her tenure in these varied positions, Paine has continued her globally oriented teaching, research, and mentorship. She is a highly sought mentor for students and junior faculty pursuing internationally focused education work.
"Lynn's support has been vital as I navigate academic life," says Bethany Wilinski, an assistant professor in the Department of Teacher Education. "Her thoughtful advice has made me a better teacher, researcher, and collaborator."
As for the future of international education, Paine believes the current COVID-19 pandemic is only the latest reminder that we are connected globally. "Our ability to understand each other and to work together for a different, more equitable and sustainable future is at the heart of what any university's mission should be," she says. "It's a great honor to be able to contribute in small ways to MSU's commitment to that."