12 Students Earn Gilman Scholarship
Future Spartans Abroad earn more than $43,000 in scholarships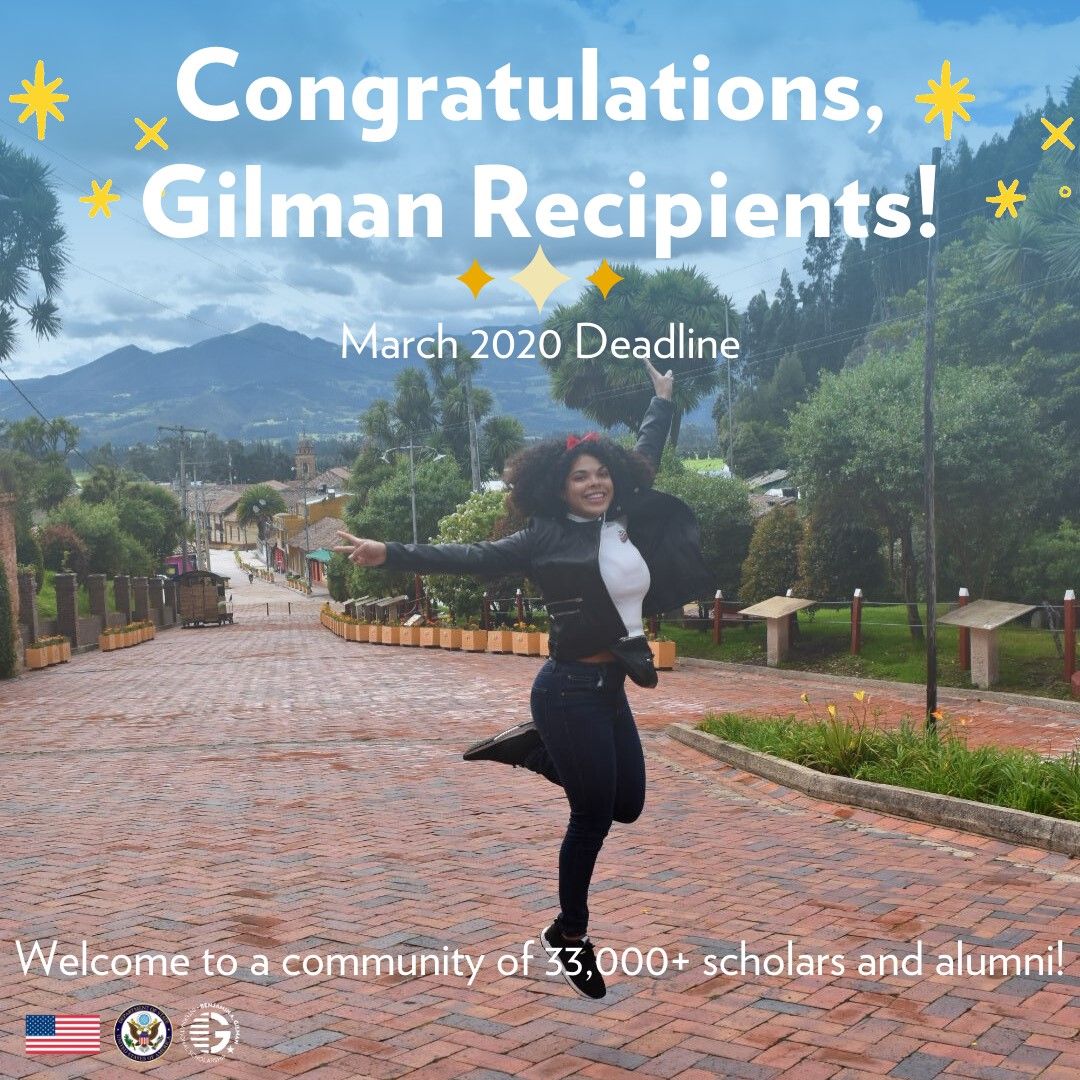 Over 7,000 applications were reviewed for the national Benjamin A. Gilman International Scholarship Program this spring, and over 2,500 outstanding students were offered awards to participate in credit-bearing study and intern abroad programs. Among those recipients were 12 winners from Michigan State University earning $43,000 in scholarship funds!
Emilie Anagli
University of Glasgow in Scotland, UK
Yakoob Anam
Arabic in Jordan
Madeline Clear
International Consumer Research for Brand Management in Brazil
Devon Diaz-Ferguson
Sustaining South African Wildlife: Cash, Crime, Conflicts and Conservation
Emma Dodd
International Development in South Asia: Practice and Policy in India and Sri Lanka
Danielle McClain
University of Cambridge International Summer Program in England, UK
Samantha Merritt
Corvinus University of Budapest in Hungary
Elaine Paíz
Summer Intensive Japanese Language at the Japan Center for Michigan Universities
Rafael Paz
Brazil: Politics, Culture and Society
Madison Totty
Gender, Sex, and Feminism in the UK
Markus Warren
Designing Technology Solutions for Schools in Africa in Tanzania
Kayla Withers
Development and NGOs: Internships in Malawi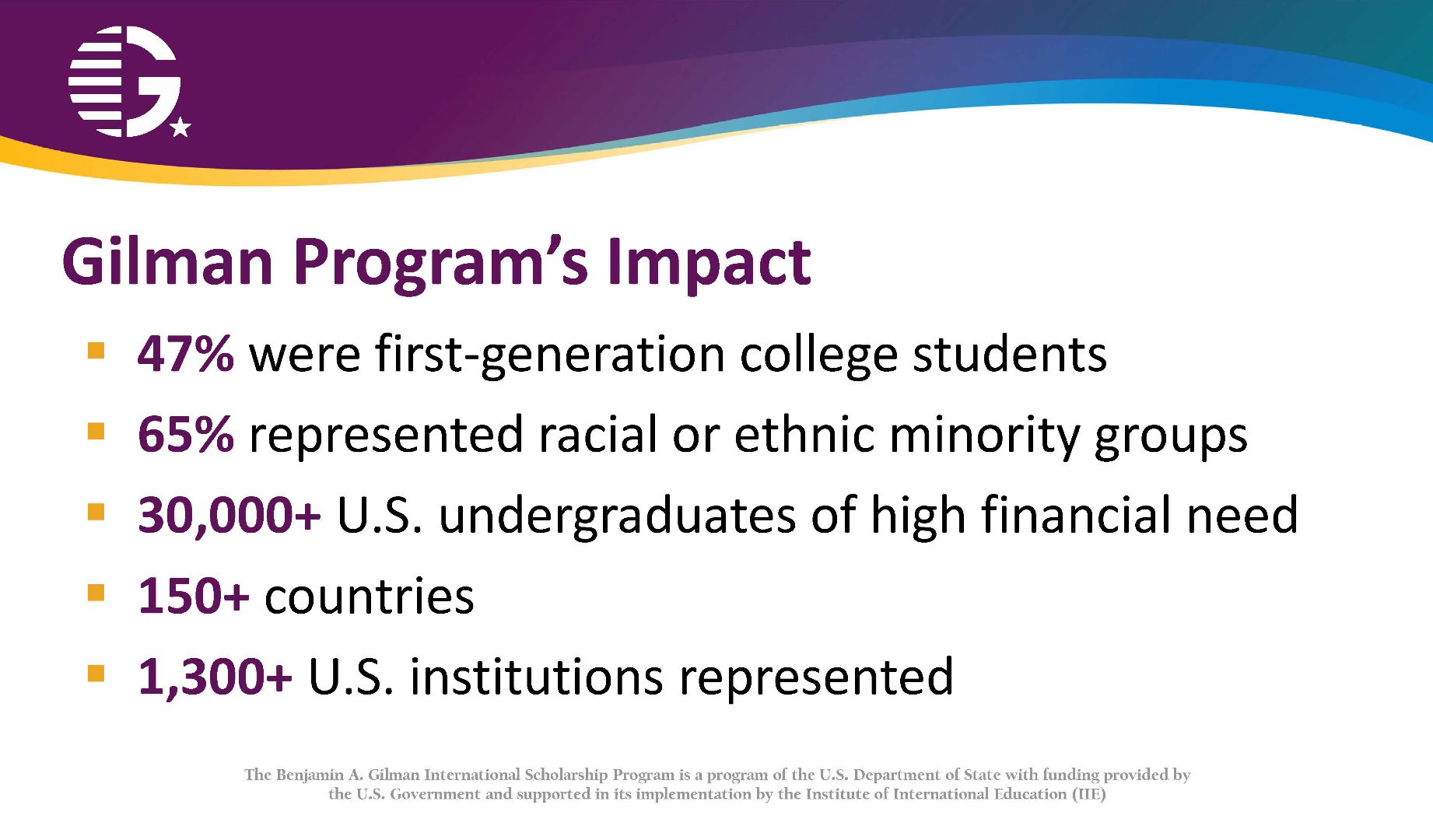 While the March 2020 application cycle was intended for students going abroad in summer 2020, fall 2020, and spring 2021, Gilman is allowing some flexibility due to COVID-19. Funding may be used to support virtual international programs over the summer and fall, and on-site programs between January 1, 2021 and December 31, 2021. Students who were awarded funding for summer and fall programs are able to change their programs through the Gilman portal and will need their advisors to certify the changes once made.
The Gilman Program is sponsored by the U.S. Department of State's Bureau of Educational and Cultural Affairs and is supported in its implementation by the Institute of International Education. The scholarship broadens the U.S. student population studying and interning abroad by providing scholarships to outstanding undergraduate Pell Grant recipients who, due to financial constraints, might not otherwise study abroad.