Compared to other regions, the number of positive COVID-19 cases and deaths in sub-Saharan Africa is low, but the economic toll from the measures taken to contain the virus is still growing. Recent projections indicate that the continent's economic costs may lead to the first regional recession in nearly 25 years, which could push an estimated 23 million more people into extreme poverty. An estimated 20 million jobs could also be lost across the continent, further exacerbating the youth employment challenges in the region.
One particular sector that is expected to be significantly impacted is Africa's informal sector. Dominated by micro, small and medium enterprises (MSME), the informal sector accounts for more than 66% of total employment and a source of livelihood for millions of Africans (International Monetary Fund 2017). However, the sector is vulnerable to economic shocks such as those posed by COVID-19 due to relative lack of savings and access to financing options. Workers in the sector also often lack access to critical safety nets such as unemployment insurances or employment benefits to cope with shocks.
As part of ongoing efforts to capacitate young agricultural entrepreneurs to maximize opportunities in Africa's agrifood system under the Young Innovators in Entrepreneurship and Leadership Development (YIELD) project, we surveyed a sample of young agripreneurs in Ghana and Tanzania to understand the impact of COVID-19 on their enterprises. This article highlights a few insights from the survey.
Loss of Customers
The African tourism sector is widely dependent on tourists from other regions of the world and was one of the sectors to feel the effects even before the virus hit the continent. The growing middle class in China is one of the continent's biggest customers, and China was the first to impose travel bans. The decline in the influx of tourists has adversely impacted enterprises supplying to this industry. Recounting the effect of COVID on his enterprise, Hans Njobelo, the Operations Manager of HD Agribusiness, an agri-enterprise that supplies rice to Tanzanian hotels remarked: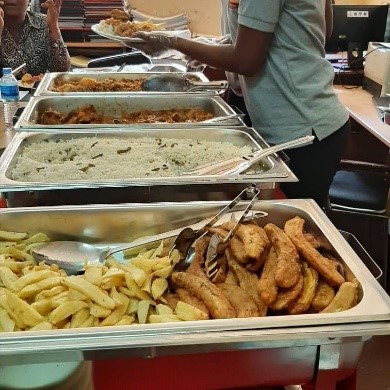 "Hotels form one of the important customer bases for HD Agribusiness. Since there are restrictions on international flights due to the COVID pandemic, the hotel rooms are empty in Mbeya and some hotels have been temporarily shut down, which has implications on our sales".
Similarly, Charles Shauri from Chasha Farming also noted that, "COVID-19 has reduced the number of clients we serve because hotels and tourist destinations like Arusha National Parks are not in operation or operating below their capacity".
Restrictions on social gatherings and large events implies declines in demand for some food services. Jesca Gosbert, the Founder and CEO of Meal Lab Services, a restaurant and catering services in Morogoro Municipality targeting weddings and large parties has been compelled to cease operations due to the ban on large events. The closure of schools around the country has also eroded the key customer base for agribusinesses like Darem Consulting that supplies food to boarding schools.
Disruptions to Supply Chains
Border closures arising from COVID-19 have also significantly disrupted supply chains and limited access to markets. With many containers of goods unable to clear the harbors and airports around the world, agri-enterprises, reliant on imported products, are running out of needed inputs for production. Mohammed Shabani of Nepstar Tanzania Company Limited said,
"We are importing our products from China and there are strict rules to flight and container ships movement to different destinations, so we are now short of products because of restrictions".
"We are now short of products because of restrictions"
Local supply chains have also been affected as farmers, traders and even truck drivers are reluctant to leave their homes due to fears of contracting the virus and, when they do, they are subjected to cumbersome procedures and long checks.
"During times of pandemic, everything is scarce and everything is essential", remarked Chukwu Emeka Mordzie of Elohim Farms, a livestock production enterprise in Ghana. Chukwu raises livestock and noted that several components for feeding livestock were scarce in the market and, where available, expensive. Despite being a critical input to food production, animal feed stores are not considered an essential service during the lockdown. As a result, livestock farmers are forced to either ration livestock meals or rely on alternative expensive feed options with significant effect on their production cost.
Revenue Loss
Restrictions on movement has adversely affected consumers ability to earn income and reduced the effective demand for products leading to revenue losses for agripreneurs. According to Ray Mark from The Young World Feeders, "the decrease in number of customers has led to rotting of crops and produce on the field". In response, some agri-enterprises have resorted to giving out some of their products on credit or reduced prices to avoid total loss. Abdul Mkono from the Makaru Agro Limited succinctly captures this in his remark:
"Due to COVID-19 customers have been severely hit as their financial stability is diminishing daily. We are obliged to offer them some of our products and services on credit basis".
While the credit sales get rid of the produce, it presents another challenge as many entrepreneurs are unable to receive their payments. Moses Yangnenemga of Tieme Ndo Enterprise noted, "Customers are not able to pay back inputs they took on credit – this has made them not honor their contracts".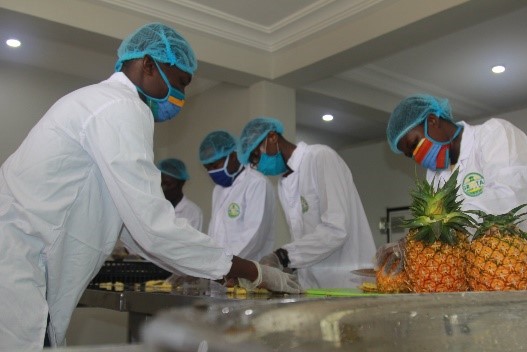 Joshua Ayinbora, whose company Groital Company Limited processes fruits and vegetables, also complained about the situation.
"COVID-19 has had a negative impact on my business. We send our products to processing companies, but these companies have reduced uptake. So, we have found an alternative market, which is selling to the market women but they pay 20% less of what we receive from the processors".
In response to market closures, some entrepreneurs have added delivery services for the convenience of customers. These measures, in addition to the added cost on personal protective equipment and sanitizing agents are cutting into the profits from the business. For these young agripreneurs operating SMES that need steady cash flow to keep their businesses afloat, the ongoing revenue losses could be devastating the longer the lockdown measures persist.
Disruption in business activities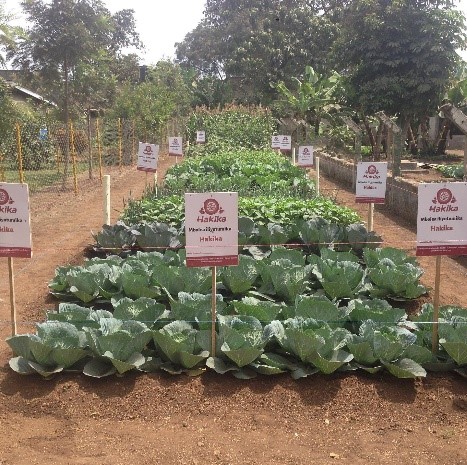 Interaction with customers are a major part of any business to showcase product and build customer-client rapport. Guavay Company Limited said, "We are no longer allowed to gather farmers and train them. This has severely affected our business as that was our main marketing strategy".
Abdul Mkono (Makaru Agro Limited), a vegetable farmer with a large out-grower group of farmers, shared in this concern: "COVID-19 has severely affected our consultation service to farmers as we can no longer assemble them in groups for training and showcasing of our products".
In addition, many agrarian rural communities have also chosen to stay isolated as they believe people coming from the cities are COVID-19 positive, and are thus unwilling to interact with them.
Silver linings
There are, however, some entrepreneurs have been able to rise above the challenges posed by the pandemic. Shilinde Kisanga, for instance, quickly pivoted her business focus to produce liquid soap and home-made sanitizers, to meet the fastidious demands for sound hygiene procedures during COVID-19. Several other entrepreneurs, especially those that produce spices and medicinal byproducts, reported relative gains from the pandemic. Hindo Yusuph of Maisha Hai Enterprises has witnessed high demands for her medicinal spices products like moringa, lemon grass, eucalyptus oils as well as clove, lemon and ginger products.
Several entrepreneurs, especially those that produce spices and medicinal byproducts, reported relative gains from the pandemic
Similarly, Philemon Kiemi of Singida Youth Cooperative Society who produces honey also reported an increase in sales during this period as honey and other bee products are widely considered remedies to viral infections. Similarly, the emphasis on fresh fruits and vegetables has increased business for vegetable producer Samuel Gyan of JEGS who is working with other out-growers to produce more vegetables to meet market demand.
The overall impact of COVID-19 remains unknown but the insights from the young agripreneurs points to some adverse effects that could jeopardize the existence of many SMEs and deprive millions of people of their livelihood. However, it also highlights the need for agripreneurs to be nimble and able to identify other products and services within their value chains that can complement their existing business while meeting the needs of their target market. Given the significant role of the informal sector in emerging economies, it is critical that policymakers enact measures to help them cope with some of the operational challenges that COVID-19 has thrust upon them. Doing so is essential to safeguarding individuals and communities from food insecurities and joblessness and helping accelerate the economic recovery process.