Funding for Language Study over the Summer
The Critical Language Scholarship provides full funding for Americans studying and mastering critical foreign languages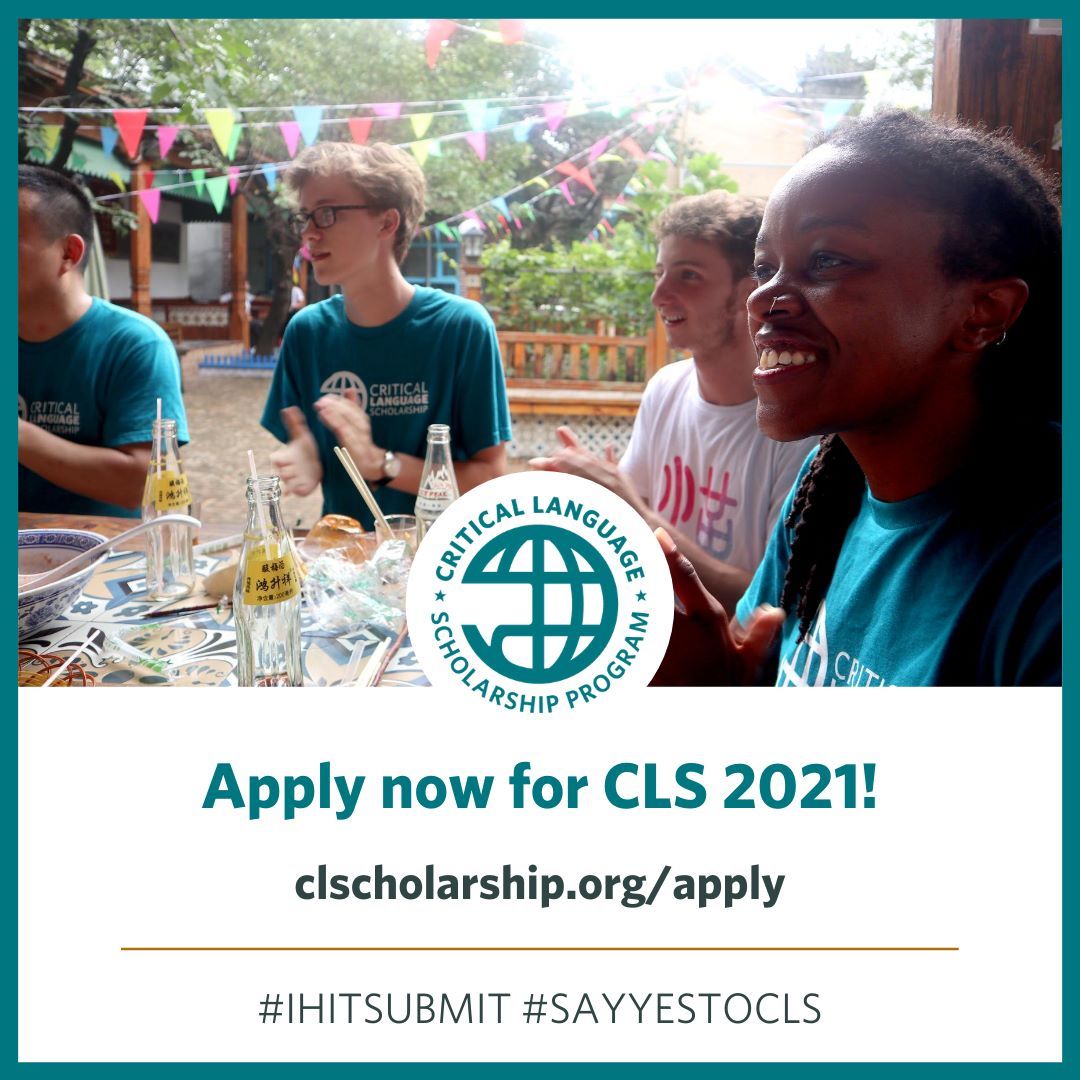 The Critical Language Scholarship (CLS) Program, sponsored by the U.S. Department of State, is a fully-funded summer study abroad opportunity for American college and university students to learn languages essential to America's engagement with the world.
The CLS Program is part of a U.S. government effort to expand dramatically the number of Americans studying and mastering critical foreign languages. Students of diverse disciplines and majors are encouraged to apply. Participants are expected to continue their language study beyond the scholarship period, and later apply their critical language skills in their future professional careers.
Each summer, CLS provides rigorous academic instruction in fifteen languages that are critical to America's national security and economic prosperity. CLS participants are citizen ambassadors, sharing American values and promoting American influence abroad.
MSU has had 39 participants since the program's start in the summer of 2007. During the summer of 2020, MSU had three finalists and two alternates. Unfortunately, CLS had to cancel the in-person language programs due to COVID-19, and instead offered virtual language institutes in six critical languages for a limited number of participants in Arabic, Chinese, Hindi, Korean, Persian, and Russian. Building on the success of the Critical Language Scholarship (CLS) Program's Virtual Institutes this summer, the CLS Program will offer further virtual language instruction this fall for the study of ten critical languages: Azerbaijani, Bangla, Chinese, Indonesian, Japanese, Portuguese, Punjabi, Swahili, Turkish, and Urdu.
The 2021 Critical Language Scholarship Application is available online and is now live. Applications are due Tuesday, November 17, 2020 by 8:00pm EST. Students interested in learning more about the program can contact Lynn Aguado, one of MSU's CLS Campus Representatives.