Jacqueline felt very welcome at UPLB in the Philippines
I joined a volunteering organization called Pahinungod where the volunteers made me feel at home. Not only did you volunteer at schools or communities, you built lifelong friendships.
Back to News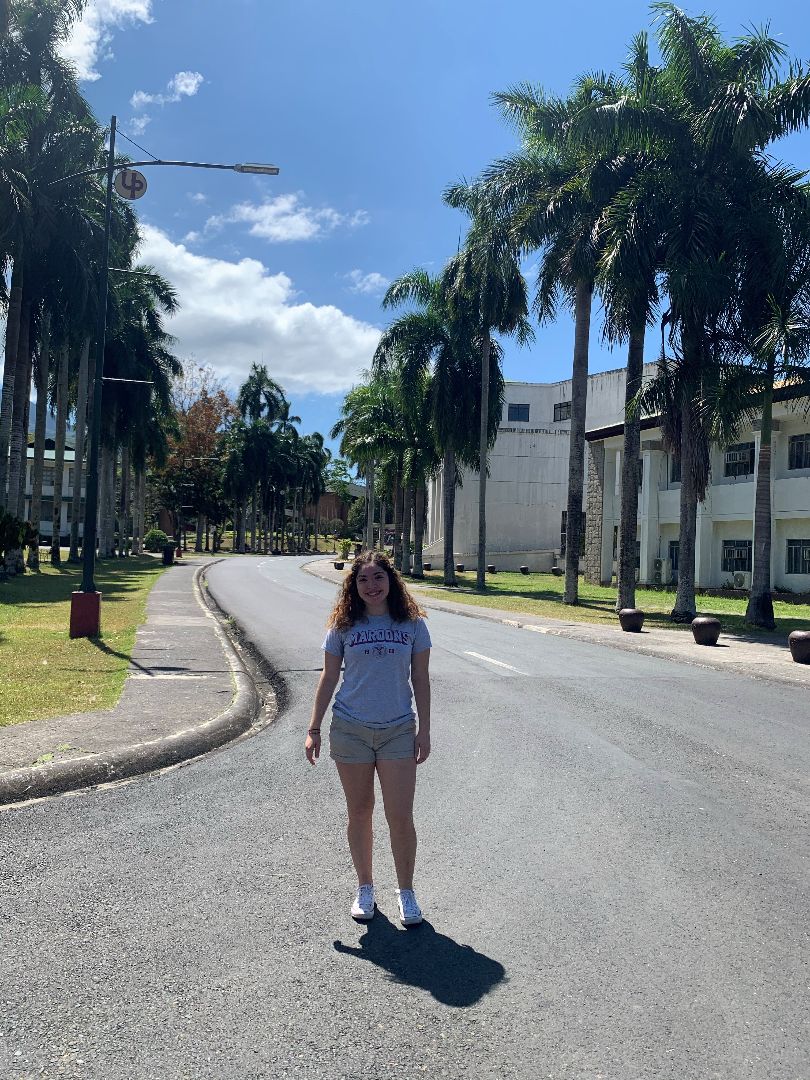 When I was in high school, my goal when I entered college was to do a study abroad, but never in a billion years would've thought that I would actually do it. Coming from a low-income family while being a first-generation college student, I knew there was no chance because the programs were expensive, until I walked into the Office for Education Abroad and they gave me a list of scholarships. They advised me to apply to as many scholarships as possible and that money is out there to be given to recipients all you have to do is apply!
I attended the University of the Philippines in Los Banos. It was one of the best choices I made for a semester abroad.
When I arrived on campus, walking towards my dorm, I passed through a park in the middle of campus. By six in the afternoon, everyday people were at the park, either hanging out with friends, exercising, and dancing. People are very friendly and welcoming as I walked on campus. They would even ask my peers and I would if we wanted to join them to chat or play with them. It wasn't difficult having a conversation because they speak English but their main language is Tagalog. Tagalog has a few words similar to Spanish which made it a bit easier to understand since I know Spanish. What I recommend is learning
the language of that country so it won't be so difficult communicating with the people.
Learning about a new culture and being open-minded to try new things is the way to go. The food and snacks were delicious. A typical dish would be chicken adobo with a side of rice and my favorite snack was Turon. The proportions of the food are much smaller compared in the US and when you go to any restaurant you don't need to leave a tip because they see it as rude.
I joined a volunteering organization called Pahinungod. Pahinungod volunteers made me feel like home not only did you volunteer at schools or communities you build lifelong friendships.
Majoring in criminal justice is a field where on a daily basis you interact with a diverse population. Attending this education abroad program gave me the opportunity to enhance that practice and also taught me to be independent which forced me to gain communication skills.
Name: Jacqueline Rodriguez
Status: Junior
Major: Criminal Justice
Hometown: Mercedes, Texas
Program: University of Philippines-Los Banos