Changing the World with Rapid Diagnostics: Borlaug Fellow Works to Improve Food Safety
Dr. Errol Jay Y. Balagan developed a nanotechnology-based biosensor for the detection of African Swine Fever during his time at MSU.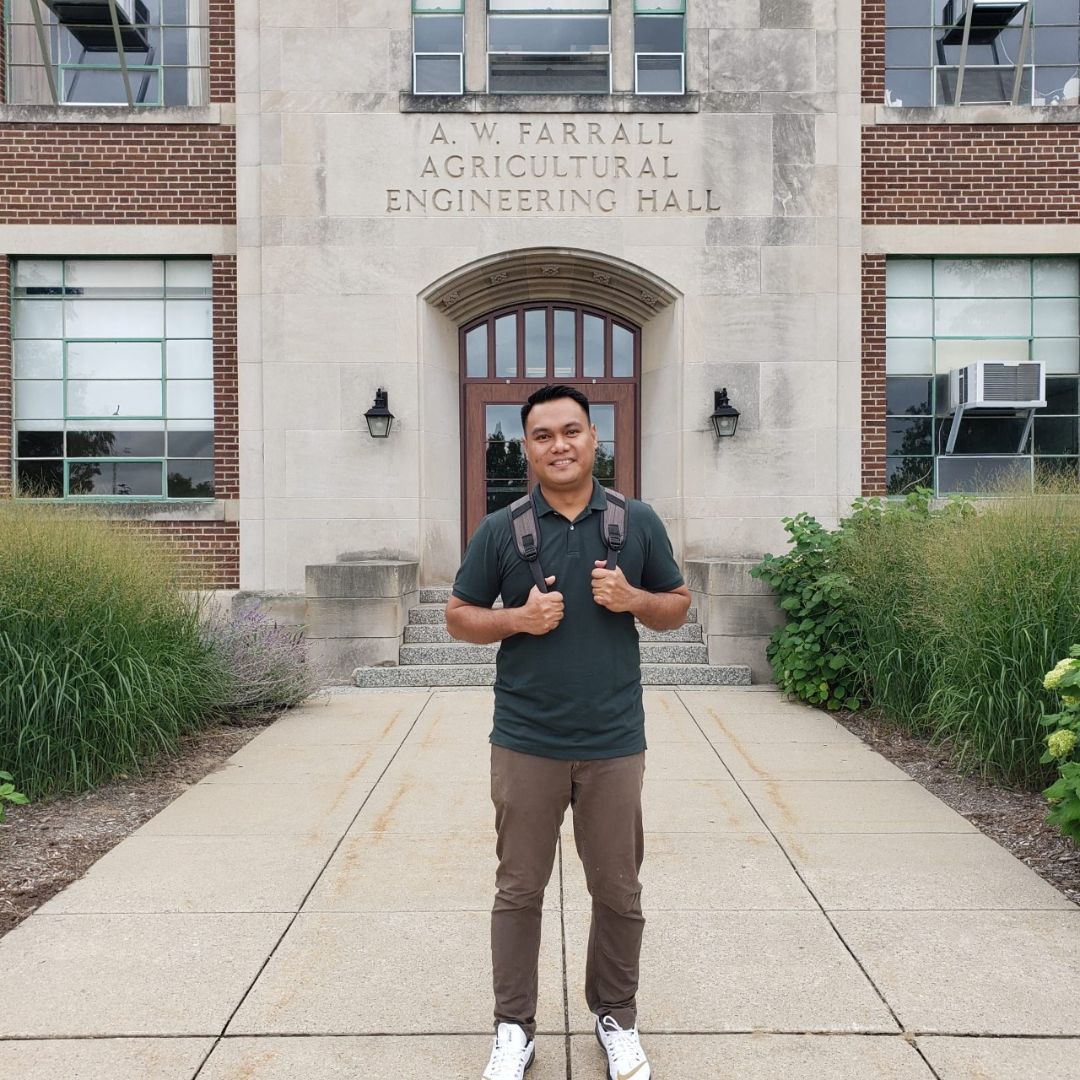 When Errol Jay Y. Balagan arrived at Michigan State University, he wasn't quite sure what to expect. Balagan, a doctor of veterinary medicine and an associate professor at Central Luzon State University in the Philippines, was embarking on his journey as a USDA Borlaug Fellow with the goal of developing a rapid diagnostic test to combat African Swine Fever (ASFV), a highly contagious disease causing severe economic damage to the pork industry in his home country.
Balagan's experiences ended up being enriching both professionally and personally, as he made breakthroughs, and friendships, along the way.
The USDA Borlaug Fellowship Program promotes food security and economic growth by providing training and collaborative research opportunities to fellows from developing and middle-income countries. The Visiting International Professional Program supports MSU colleges and departments in the administration of the Borlaug Fellowship by connecting fellows with MSU researchers, and working on everything from budget development, to program implementation, to logistical support. "VIPP did a great job helping me get settled at MSU," said Balagan. "Even before my arrival, VIPP Program Coordinators Lynn (Zhou) and Saroopa (Taylor) were there to assist with all my needs, making my stay smooth sailing. They both made me feel that I am welcome at MSU and East Lansing, making me more focused on my fellowship. Honestly, I am beyond grateful."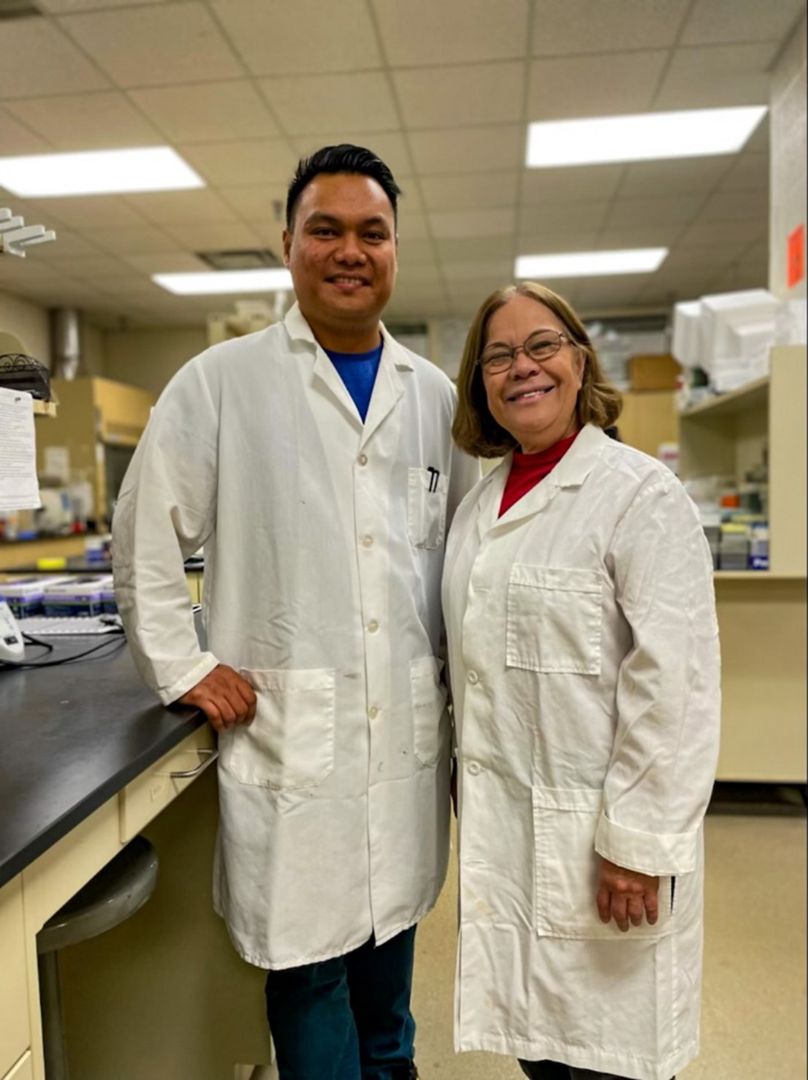 Balagan worked under the mentorship of Dr. Evangelyn Alocilja, Ph.D., a professor in the Department of Biosystems and Agricultural Engineering at MSU. Dr. Alocilja is the founding program director of the Nano-Biosensors Lab, a member of the US National Academy of Inventors, and the founder of the Global Alliance for Rapid Diagnostics (GARD). In Dr. Alocilja's lab, Balagan was trained on how to develop a nanotechnology-based biosensor for detection of animal diseases. Since it is not possible to work on actual ASFV samples in the United States (to prevent introduction of the disease to livestock in the U.S.,) Balagan was trained and worked on another animal pathogen, Staphylococcus aureus, present in milk samples. Balagan explained that the same principle is applied to create the biosensor for rapid detection of ASFV in the Philippines.
Balagan made the most of his time at Michigan State University outside of the lab, too: participating in cultural activities, taking in MSU sporting events, and becoming a part of the local community. He also had the opportunity to attend the prestigious World Food Prize event in Des Moines, Iowa with other 2022 VIPP Borlaug Fellows Dr. Meriem Djellouli, and Abeer Aburumman, experts in veterinary medicine and biotechnology, respectively.
Of course, Balagan's work did not end with his fellowship. Since returning home, Balagan has gone on to share the applications of biosensors with veterinarians in the Philippines, and he is teaching a nanotechnology course to veterinary students at his university. He plans a continued collaboration between MSU and his home institution Central Luzon State University. He is also looking forward to a visit from Dr. Alocilja later this year to validate the ASFV biosensor in the field and conduct capacity building and training. Balagan is excited that this method can have wider applications for other transmissible diseases impacting the animal industry and food security.
When asked how the Borlaug Fellowship helped him reach his goals, Balagan said, "The Borlaug Fellowship switched-on the research side of my professional career. It brought me to the right people who are also interested in my research focus." Learn more at vipp.msu.edu/borlaug.