GARD Forum 2023 Innovation Challenge
Committed to Fostering Creativity in Solving Global Issues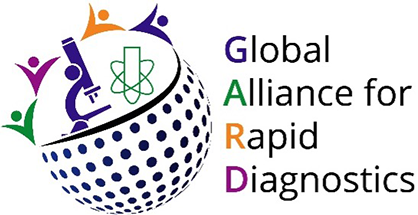 The Global Alliance for Rapid Diagnostics (GARD) is a multidisciplinary peer-to-peer global network committed to improving health worldwide, founded by Dr. Evangelyn Alocilja, MSU Professor in the Department of Biosystems and Agricultural Engineering, a fellow of the American Association for the Advancement of Science, and a member of the National Academy of Inventors (NAI). Since 2021, the virtual GARD Forum has been taking place in a highly collaborative format, allowing experts and academics from different regions worldwide to hold technical sessions, short courses, mock simulations, and cross-continent discussions about the use of innovative technologies to sustain all aspects of health. One part of the GARD Forum is the Innovation Challenge, a competition open to professionals and students (undergraduate and graduate) interested in taking action towards solving relevant global problems.
"Solutions to global problems require global, local, and multidisciplinary partnership. The GARD Innovation Challenge is designed to foster creativity, establish a global community of innovators, and build an innovation ecosystem where solutions are relevant, accessible, affordable, appropriate, impactful, and valuable to those in need." —Dr. Alocilja
The GARD Forum 2023 took place virtually on March 20-26 via Whova, and the Innovation Challenge was open to individual or team proposals related to challenges in sustainable food systems, food wastes, ocean plastics, easily preventable vector-borne diseases, or other health or environmental challenges proposed by the contestants. MSU's Global Youth Advancement Network (GYAN) was responsible for organizing, implementing, and promoting this year's Innovation Challenge, also serving as a sponsor together with
MSU's Burgess Institute for Entrepreneurship & Innovation
.
The competition received 42 submissions in the form of three-minute elevator pitches, representing five distinct countries: South Africa, Kenya, Algeria, Sri Lanka, and the United States. The most popular themes across all received proposals were related to the development of biosensors for identifying different kinds of diseases at early stages, how to help solve the ocean plastics crisis, and innovative ways to improve food systems in terms of sustainability and/or food wastes' reduction. In total, 108 participants were involved, with 18 global youth having voluntarily participated in a two-week online mentoring opportunity run by GYAN to help with pitches' preparation, featuring a mix of resources and synchronous/asynchronous feedback on pitches' drafts.
After a pre-screening of all proposals, the best six were chosen and presented to all GARD Forum 2023 attendees during the final round of the Innovation Challenge, a live online synchronous event on March 22 moderated by MSU Senior and GYAN Intern Hibah Siddiqui. Opening and closing remarks were given by Dr. Alocilja, and an esteemed panel of judges was also in attendance, composed by: Opal Bartzis (Executive Director of MSU Education Abroad and GYAN Interim Director), John Chamberlin (Entrepreneur and Instructor for Innovation Hub at Walton College of Business, University of Arkansas), Ken Szymusiak (Managing Director of MSU Burgess Institute for Entrepreneurship & Innovation), and Edward Walker (MSU Professor in the Department of Entomology). The judges were able to provide constructive feedback and ask questions to the teams after their presentations, followed by a Q&A session open to all event attendees.
After deliberation, three winners were selected and awarded professional development cash prizes as an opportunity to execute plans and/or to establish a professional network related to the fulfillment of their proposals. The winners are featured below together with their proposals:
1st place with proposal "Developing a cow-side screening device for uterine disease": Dr. Mounir Adnane from University of Tiaret (Algeria)
2nd place with proposal "Bite into safety with BioBite, a biosensor system for identifying spoiled meat": Mary Farmer and Conner Graham from Michigan State University
3rd place with proposal "Blood sausages: a solution for combating food insecurity in South Africa": Seema Livhuwani, Dr. Moholisa Ennet, and Tsiane Yvonne from the Agricultural Research Council (South Africa)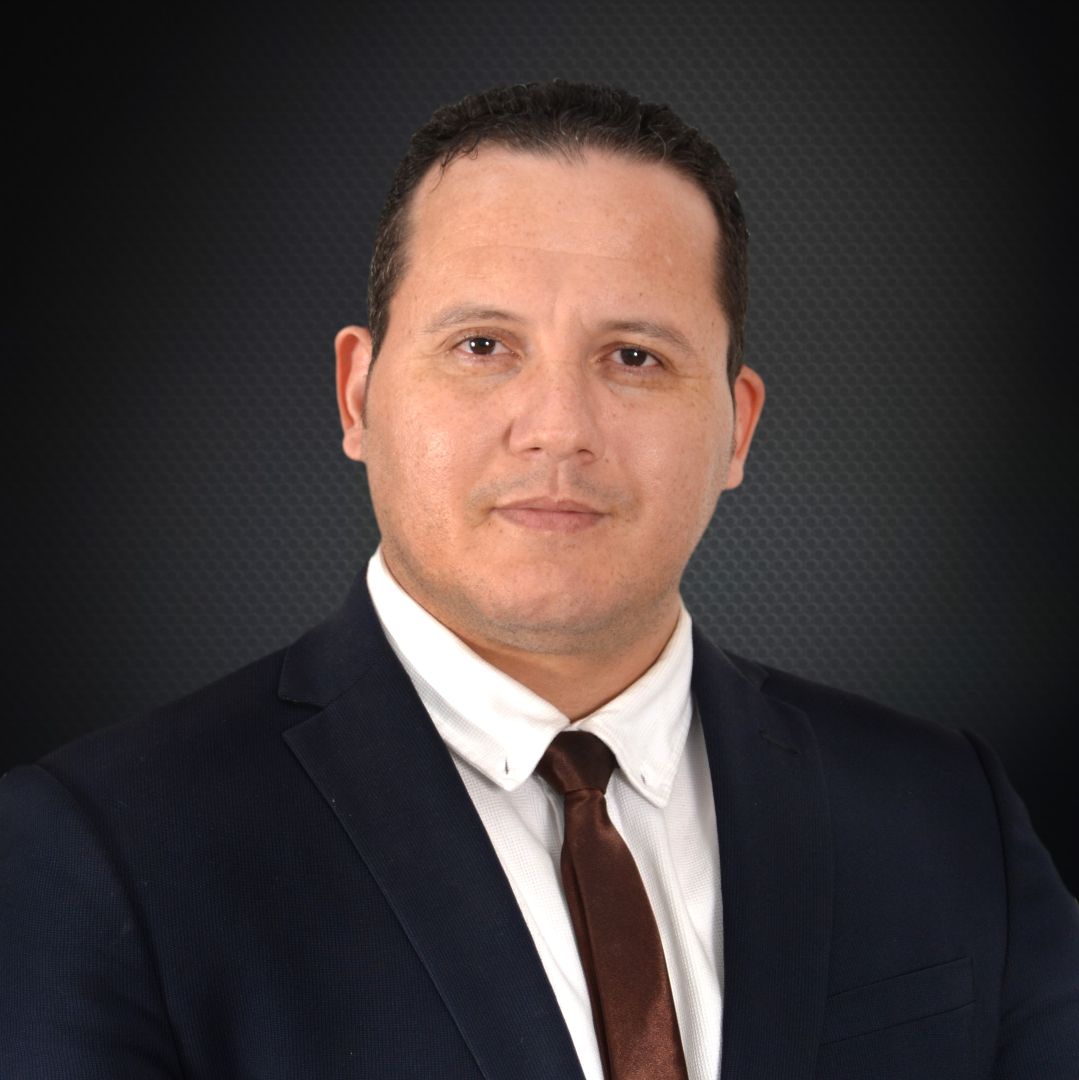 1st place winner Dr. Adnane (pictured on the left) shared with GYAN his plans for the future: "Winning this competition has been a tremendous achievement for me; it has motivated me to broaden my knowledge and skills, and I am grateful for the recognition it has brought. The prize money will be of great help to me in establishing connections with new people, particularly those involved in Technology Transfer and Commercialization. My sincere thanks to the organization committee and the jury for selecting me as a winner!" Youth moderator Hibah Siddiqui also shared her appreciation for being part of the event: "I was amazed by the innovative ideas of the six finalists who shared solutions to global issues in sustainability, food waste, and health and environmental issues. We hope to continue hosting events like this to foster a larger global MSU community committed to solving global issues."
"The 2023 GARD Innovation Challenge was a resounding success. The creative and unconventional solutions to global problems presented by the 42 participating teams were outstanding. I hope that the proposed solutions would come to fruition and serve those who need help the most. I want to thank the participants and all judges for making the event intellectually stimulating, and I want to thank the GARD Innovation Challenge organizing team for their hard work in making the event fun and memorable. Please join us in 2024!" —Dr. Alocilja
Echoing Dr. Alocilja's words, congratulations to the Innovation Challenge participants for their efforts and innovative ideas, and thanks to all involved parties in the live event for providing global youth with a unique learning opportunity, and granting them access to valuable knowledge, skills, and experiences. GYAN looks forward to future collaborations with GARD and invites you to know more about them and the GARD Forum by visiting their website.