Twice a Global Spartan: Meet VIPP Borlaug Fellow Dr. İlker Büyük
Professor İlker Büyük from Turkey shares about his research to develop drought-resistant crops, and his experiences at MSU.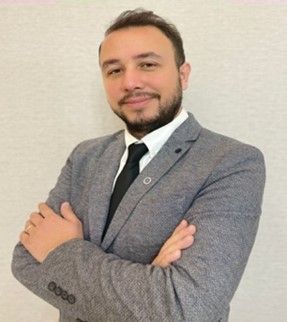 Dr. İlker Büyük is an Associate Professor and Head of Department in the Faculty of Science, Department of Biology, Biotechnology Section at Ankara University. His research focuses on molecular biology, plant stress biology, and genetics. Facilitated by the Visiting International Professional Program (VIPP), Dr. Büyük returned to Michigan State University in 2023 on a
USDA Borlaug Fellowship
to continue work he started as a post-doc five years ago in Dr. Brad Day's laboratory in the MSU Department of Plant, Soil and Microbial Sciences. During his recent time at MSU, Dr. Büyük again worked in Dr. Day's lab to define the transcriptome responses in plants against abiotic stress conditions including drought, salinity, and heavy metal stress, and conduct genome-wide identification and characterization of the gene families in crops such as common bean using a bioinformatic approach. His goal is to generate a plant that can survive and thrive under extreme conditions. Dr. Büyük discusses his research project "
Genetic networks and signaling during abiotic and biotic stress responses in plants,
" as well as his experiences at Michigan State University.
What is the goal of your research?
The primary goal of this project is to extend current research in Arabidopsis to crop systems such as soybean that are significantly impacted by limited water and to generate a plant that can survive and thrive under conditions of extreme drought exposure. We believe we have a viable solution that can enhance plant performance under conditions of drought.
What progress did you make during your time as a Borlaug Fellow at MSU?
We have a collection (lines) of transgenic soybean plants by modulating the expression of NDR1 (overexpression). We selected lines whose phenotypes can be associated with overexpression of NDR1. We built a genetically and physiologically tractable system for further evaluation and we generated potential "gradients" in responses – i.e., some lines will invariably show higher levels of NDR1 transgene expression, some lower. We will use these to our advantage to enable us to correlate gene dose with response output.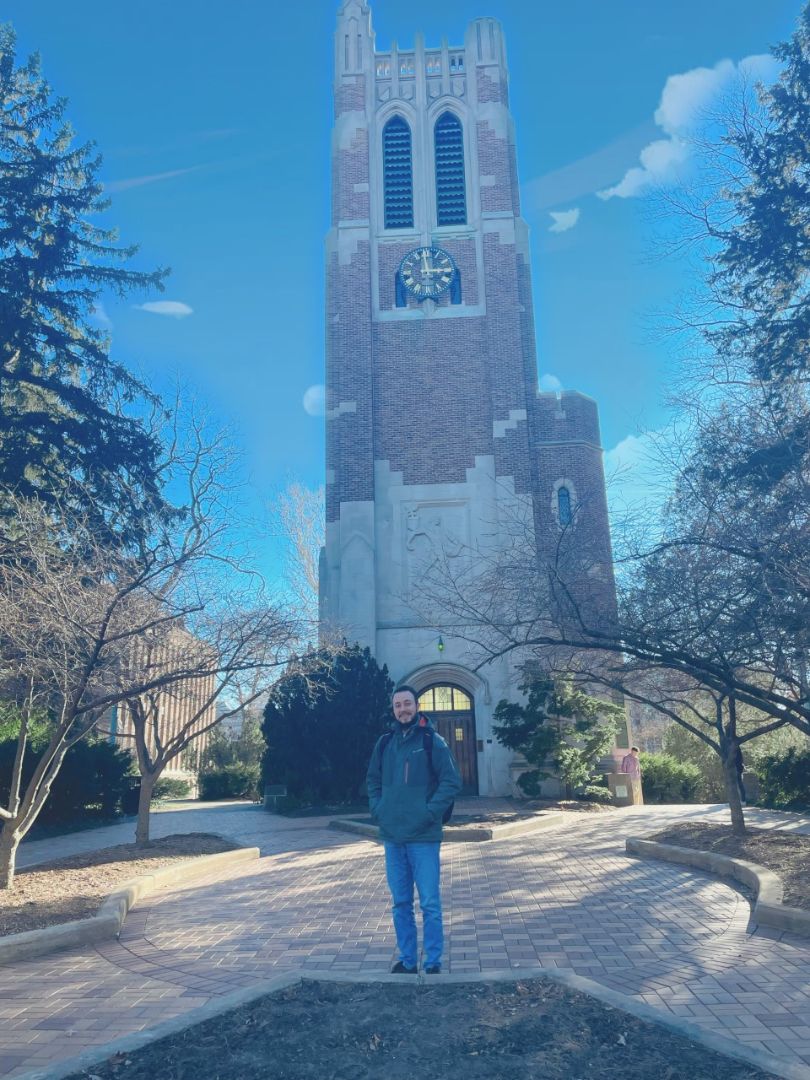 How did VIPP help you through the process of becoming a Borlaug Fellow and coming to MSU?
I knew Sean Lawrie, Associate Director of the Visiting International Professional Program, five years ago. He helped me a lot at that time and his support this time is also incredible. First of all, he informed and guided me about the Borlaug program before my application. Then he was closely interested in the whole process until I came here. First, we had a very productive meeting with the USDA with him in Washington, D.C. and then we came to Lansing. Since then, he has often been by my side to support me. Therefore, I can say that I am very lucky. He helped me a lot with his professional support and friendship.
How has your mentor at MSU helped guide you during your project?
I worked with Dr. Day five years ago when I did a post-doc in his lab. The project we did with him at that time was to elucidate the role of the NDR1 gene in drought stress in a model organism, Arabidopsis thaliana. He is a highly experienced and expert professor in this field. Now, as a continuation of the project we did five years ago, this time we first transferred the NDR1 gene from A. thaliana into soybean and we aim to obtain drought-resistant plants with overexpressing NDR1 gene. He has helped me a lot in many ways throughout the years and he is also a very good person, and his approach is very good. I feel lucky in this respect.
How would you describe your experience working in the lab at MSU?
The MSU Department of Plant, Soil and Microbial Sciences laboratories have a very good infrastructure and equipment. This situation offers a great advantage for the healthy execution of the experiments in the project. I can also say that working with qualified scientists is a motivating factor. Even if I am here for a short time, I try to establish dialogues for long-term cooperation.
How do you like MSU and the East Lansing area?
MSU is a very good university in terms of both ranking and campus environment. Since I was here for one year five years ago, I can say that the campus is beautiful in every season. I also think that the students and researchers here are very lucky as it is a very international university. It is possible to observe many different working disciplines and cultures here. East Lansing is purely a university town and a delightful city.
What are some interesting experiences you've had outside of the lab?
We had a very enjoyable party at Sean [Lawrie]'s house with several scholars from Turkey who are currently at MSU. It was an evening filled with pleasant conversations and Sean offered us dishes from the Turkish cuisine. Apart from that, I attended the "Turkish Tea Time" party organized by the Turkish Student Association at the International Center. It was a pleasure to meet many people of Turkish origin who studied here or came to do research. In my spare time, I prefer walking to enjoy the campus. I can truly say that it is a very enjoyable campus.
What was the most exciting part of this fellowship?
One of the most exciting aspects of this scholarship was the USDA visit to Washington, D.C. at the beginning of the program. It was a pleasure to meet USDA officials, talk about the program and the project, and get to know the city of Washington, D.C. In addition, after this program is over, I will try to mediate the establishment of partnerships between the two countries in the field of agricultural biotechnology. It will be quite exciting.
How has the Borlaug Fellowship helped you in reaching your goals?
Thanks to this scholarship, I can realize the hypothesis that we tried in a model organism five years ago in a plant of high economic importance, soybean. In a way, it also means completing the story for me. In the end, if we can get a drought-tolerant crop as we expected, that will be great.
Is there anything else you'd like to share?

I am married and have two sons. My wife, Pelin, is a scientist with a PhD in biotechnology. It is very enjoyable to have experience in the same field with her and to be able to speak the same scientific language. We both strongly believe in the power of science. As an academic who attaches great importance to internationalization, I always encourage the students working in my laboratory to gain experience abroad.
To learn more about the Borlaug Fellowship, visit vipp.msu.edu/borlaug.